Information for incoming students
Welcome
Dear exchange students,
we would like to welcome you to Friedrich-Alexander-Universität Erlangen-Nürnberg and to the Institute of Primary Education Research.
We are delighted that you have chosen to study at our Institute and wish you every success in your studies. We hope that you will enjoy getting to know people at our University and here in Germany.
The following page contains the most important information you will need for your studies, as well as the main points of contact at the University.
The Institute of Primary Education Research offers the following degree programmes in collaboration with other FAU institutes:
Teaching Primary Education / Bachelor of Education (7 semesters, 210 ECTS / 6 semesters, 180 ECTS)
Students of the Teaching Primary Education programme may obtain a Bachelor of Education after completing 180 ECTS credits.
Master in Educational Research on Learning and Instruction (4 semesters, 120 ECTS)
Most of the courses for the degree programme in Teaching Primary Education and the Master's degree programme in Educational Research on Learning and Instruction take place at the campus in Nuremberg located at Regensburger Straße 160. However, some courses are also held in Erlangen.
If you need advice on creating your study plan or anything else related to your studies, our Erasmus co-ordinator will be happy to help: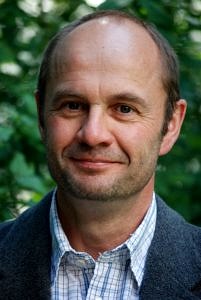 Organisation: Institute of Primary Education Research
Department: Department of Education
Address:
Regensburger Strasse 160
Room 2.016


90478 Nuremberg
If you have any questions about your stay or your studies, you can contact the following:
Central Office for International Affairs (incoming-students@fau.de)
Office hours: Mon–Fri 9 a.m.–12 p.m.
or by appointment, closed on Wednesdays
Helmstraße 1A, 2nd Floor
91054 Erlangen
Student Advice and Career Service (IBZ)
Office hours: Mon–Fri 8 a.m.–6 p.m.
Individual consultations by appointment
Schlossplatz 3/Halbmondstraße 6, Room 0.021
91054 Erlangen
Information for prospective students are also to find here.
Mandatory orientation courses
As a new international exchange student or student participating in an exchange programme, you must take part in the orientation course in order to take care of all the important formalities for your stay at FAU. This includes registering at your place of residence, ensuring your health insurance is recognised or taking out new health insurance, opening a bank account, applying for a residence permit and finally enrolling at the University.
In this way, you can be sure that you do not forget anything and that no problems will arise later on, as it can be difficult to get to grips with the complex systems of the German authorities. An intercultural introduction to the university system and getting to know other international students and German students at certain events is also very helpful.
The orientation courses are held at the beginning of the semester in early October and early April. For students taking part in the intensive German course before the beginning of the semester, the orientation course starts in September or March before the intensive German course.
Exchange students and students participating in exchange programmes will automatically be forwarded the schedule by the Central Office for International Affairs. Participation in the orientation courses is mandatory for all exchange students and students participating in exchange programmes.
In addition there are orientation courses for international students offered by various faculties and offices at FAU.
Please contact our Erasmus co-ordinator first to find out which events are suitable for you.
Language of instruction and intensive German courses
The teaching language at FAU is usually German. It is important to have good German skills to enable you to complete your studies within the required period of time. Good knowledge of German is also important for communication outside of the University.
FAU's Language Centre offers intensive German courses before the start of the semester which will allow you to improve your language proficiency. There are courses for various different levels. You can register for the course at the Language Centre.
English courses
You will find a list of English courses for our exchange students at: